October/10/11 15:12 Filed in:
Braves
I was watching the Seinfeld episode "The Letter" the other night and the NY Times SportsSunday page caught my eye. I checked again and sure enough, every story on the top half of the page was about the Braves. A little more digging revealed that the paper was published on Oct 13, 1991 and the stories were about the third game of the NLCS.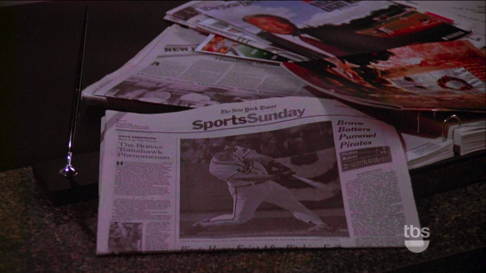 The Braves took the series lead 2-1 after a 10-3 Game 3 drubbing of the Pirates. I think the picture is of Greg Olson hitting a first inning 2 run homer.